Mixed Reality & AI
The digital interface is constantly evolving and Mixed Reality (MR) is the next level of experiencing virtual objects in the real world, in real-time. The advent and fast gaining fame of HoloLens and other wearable lens, is already being considered as the newest content platform that will take mixed reality to greater heights in the years to come.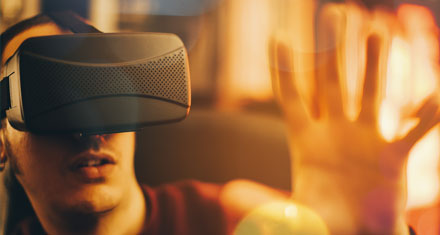 At SMACT Works we are offer a wide variety of experiences with our Virtual Reality (VR), Augmented Reality (AR) and Mixed Reality (MR) apps that will leave you imagining about what's real and what's computer generated. Our team of over 100 plus mixed reality experts are striving hard to make us a global leader in application development in the fields of Education, Health care and Engineering. With sole focus of building educational and user productivity apps we are developing 1000s of custom mixed reality apps that will bring a new approach to the world of education and training. Working with SMACT Works you can charter the new territory in this emerging field of mixed reality.
Enhancing your experience of Augmented, Virtual, and Mixed Reality with Artificial Intelligence
Service Offerings
Proof of Concepts (PoCs)

Build PoCs and assist in developing business plans to demonstrate the feasibility of Mixed Reality applications.

Idea Formulation

Assist companies with idea formulation, conceptualization, prototypes and designs for using of Mixed Reality apps.

App Development

Development of Mixed Reality Apps with compelling experiences to manage and conduct businesses efficiently.

Artificial Intelligence

Mixed reality apps combined with Artificial Intelligence to provide intelligent solutions to solve complex business problems.

Education & Training

Building 1000's of mixed reality apps and manuals in the field of education and training to create a better learning experience.

Custom Solutions

Develop fully custom solutions by augmenting and partnering with your team to build powerful and innovative Apps.