Trusted & Results-Driven Support Services
For businesses that need a trusted partner to either augment or supplement the internal teams for bandwidth or skillset needs, SMACT's managed services will be an optimum solution. Using SMACT managed services, customers can manage their cloud or on-premise application without incurring additional internal resources cost. We offer cost-effective managed services options that are effective, efficient, secure, competitive, and reliable. In addition, our services are flexible and scalable and will fit your unique needs.
At SMACT, we offer a full range of services, including project management, functional, business, technical, system administration, day-to-day application support, service desk, and more. In addition, our custom managed services will help companies focus on the core areas of the business instead of utilizing resources to manage infrastructure, tools, applications, and more. SMACT team has the expertise and skillset and will offer reliable and timely support so that you can focus on your primary business and your customers. SMACT team will act as an integral part of your organization, seamlessly integrate with your Business, IT, and Support teams, and will provide you with the best value & ROI for your technology investments.



Dedicated

Dedicated managed services team will seamlessly integrate as an integral part of your core team.




Hybrid

Combination of dedicated & shared resources that can scale up & down based on your support needs.




Pooled

Flexible, scalable & Adhoc model with a blended skillset of pooled resources on an as-needed basis.
What makes us different
One-stop shop for all your support needs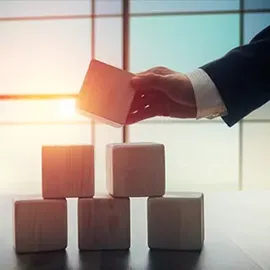 Flexible Approach
SMACT offers flexible support models like a minimum number of hours/resources, a bucket of hours, or adhoc models that meet your unique business needs.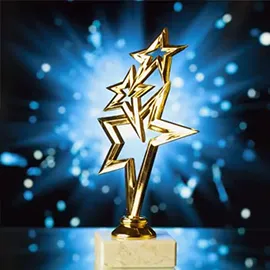 Certified Resources
More than 80% of our managed services team are certified in their areas of expertise and have years of experience supporting customers with similar needs.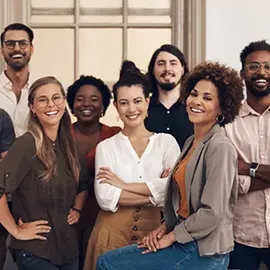 Blended Resources
Whether you need Functional / Project Management resources or someone with deep technical skills, our managed services are a one-stop shop for all skills you need.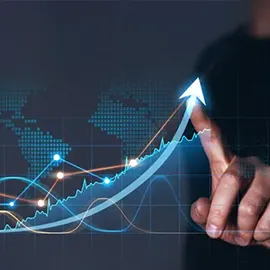 Focus on
Value
Our managed services approach and methodology are based on excellence for efficiency and effectiveness that returns the best ROI for our customers.
Service Offerings
Our dedicated & certified Managed Services team provides the knowledge & support you need
Service Level Commitement

Custom SLAs with 24x7 support options to prioritize the response & resolution times based on severity & priority of the incidents.

Incident Management

Complete end-to-end service desk, incident management process to track day to day activities, open tickets, route cause analysis & issue logs.

Demand Planning

"Look Forward & Look Back" approach to ramp up & ramp down resources to the right support team size based on your varying project needs.
Process & Tools

ISO 9001 & ISO 27001 Certified Process & Delivery Methodologies to guarantee quality with tools that increase the overall efficacy.

Reporting & Communications

Open & frequent communications between teams, management & steering committee to prioritize, as well as monitor, overall progress.
Proactive Support

Proactively monitor the systems, configurations, knowledge gaps, & act accordingly to resolve issues before they become critical.

Customer Success Manager

Dedicated Customer Success Manager & Executive overview to ensure quality & timely responses to meet the strategic objectives.

Governance & Innovation

Governance & process improvements to refine processes & think long term with continuous improvement to increase overall efficiencies.
Trusted Partner
SMACT clients develop long-term relations & do repeat business with us because of our quality of work & our Managed Services teams value add